Edit Post
.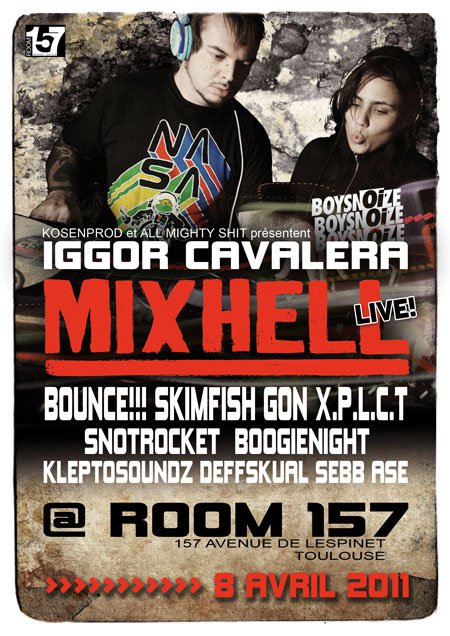 Atterissage réussi pour la Team, qui vous donne rendez-vous le 8 Avril, pour une soiree de dingue au
Room 157
!!! Ladies and Gentlemens, veuillez attacher vos ceintures & pleaaase welcome
MIXHELL
pour la toute premiére fois à Toulouse !!! Ce duo original, formé par le legendaire ancien batteur de
SEPULTURA
... j'ai nommé Mr
IGGOR CAVALERA
à la batterie, et de sa compagne
LAIMA
aux platines, est signé chez BOYZNOISE et partage des scenes énormes "all around the wolrd" aux cotés de Soulwax, Crookerz, et bien d'autres !!!!
A decouvrir absolument ... tous a vos baskets ;)

Libellés :
BOOGIE NIGHT
,
BOUNCE
,
DIFUZION
,
KOSEN
,
MIXHELL
,
SNOTROCKET
# Parties # Events # Clubs #